How to Start a Mortgage Company From Scratch (In 18 Simple Steps)
Dec 22, 2022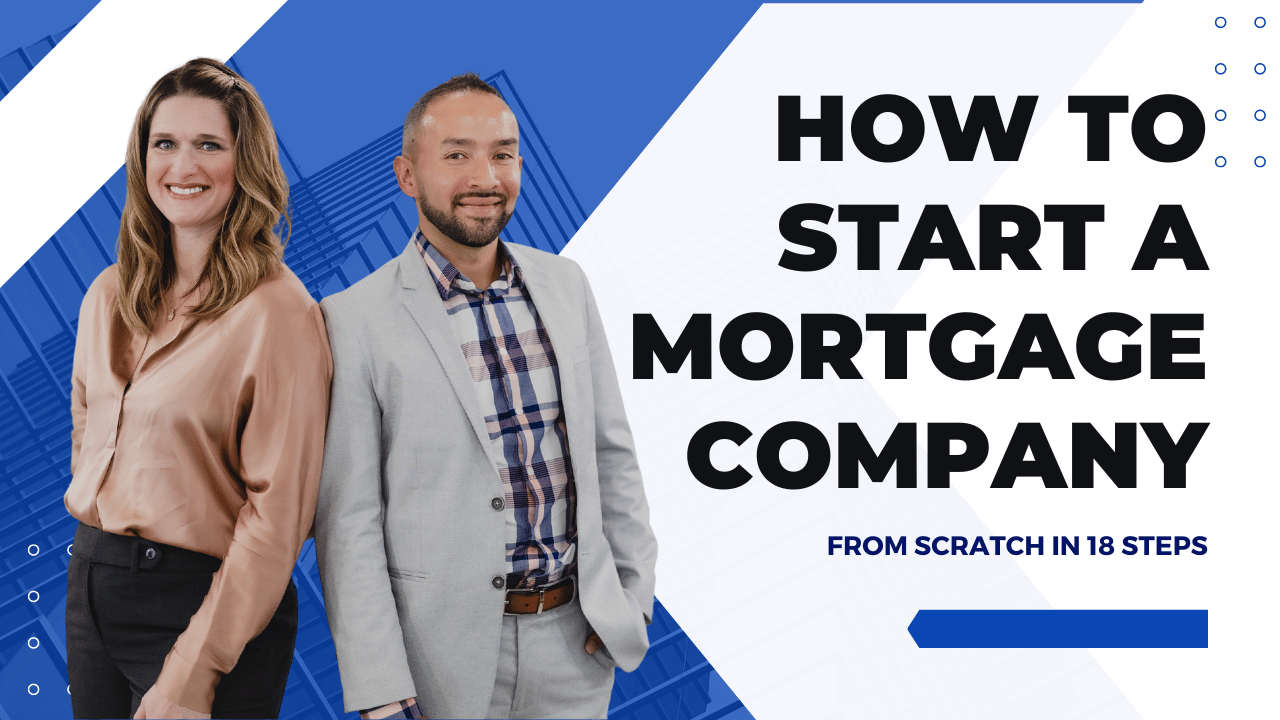 Start Your Own Mortgage Company From Scratch
If you've ever considered starting your own mortgage company, now is an ideal time to make the leap. Starting a mortgage business can be one of the most rewarding entrepreneurial experiences imaginable - but also one of the most daunting, requiring thorough research and planning before getting underway. From obtaining necessary licenses to understanding complicated financial regulations, launching a successful mortgage company requires many steps that may seem overwhelming at first. With this guide, however, you'll have all the resources you need to kick-start your journey toward becoming a successful loan officer or real estate agent in 18 simple steps — no matter your previous experience level!
" Why wouldn't every Loan Officer want to join or start a Mortgage Brokerage? "
This has been a question I have asked myself for years, and it became even more apparent to me why after I spent one year as a Retail Loan Officer…. and speaking to hundreds of loan officers and realtors.
Most Real Estate Agents and even Loan Officers do not how to start a Mortgage Brokerage
If that's you and you are unsure of what to do first or last, where to start and where to go for guidance…. You have found the right blog!
If you have thought about opening a brokerage at some point, you probably went to Google and tried to start piecing together what you needed to do, right?!
The problem is, there isn't much out there to help you. You have to start patching holes and connecting dots from the bits of information that you will find online…. Everyone who has opened a Mortgage Company before you has had to figure it out all on their own.
The reason I believe that no one has laid a foundation for all of you who want to join us on the exciting side of the mortgage industry, as a mortgage broker, is because of 3 things:
The market crash in 08 sent Loan Officers running scared

The retail leaders spilling false narratives

Loan officers fears & uncertainty
Brena Nath wrote an article for Housingwire called, The Future of the independent mortgage broker channel- where she said:
Currently, one in five, or roughly 20%, of consumers work with an independent mortgage broker. With their strong, personal relationships, endless loan options and access to technology, we expect that number to continue to grow as more and more consumers become educated on the value brokers add to the home-buying experience.
Opening a mortgage brokerage is the most exhilarating and exciting thing I have done in my career. Being able to create the team I wanted, try the marketing pieces I thought would work in my local market and price loans based on where the market was, is what took my business from 150 loans a year to 200, and all the way up to 800 loans closed in a year in 2021.
The problem is that I was driving blind the entire way, for all 8 years I was building my mortgage business. I had no idea what I was doing and that cost me a lot of money and mistakes.
What I am going to share next are the 18 foundational steps you need to take to open your own mortgage business. These steps are no harder than for someone who opens up a restaurant or Insurance office, you just need to start moving forward with the right guidance. Build the best foundation by starting with the following 18 Steps.
Step 1: Creating a Mortgage Company Business Plan
Opening a mortgage company requires planning and forethought to ensure success. As such, one must start by creating a comprehensive business plan that outlines the objectives and strategies of the mortgage lender. The plan should include deciding on who will own the business and what to name it, as well as detailed financial projections and setting goals with timelines for completion. Once this is established, the mortgage lender can then look at the type of mortgage loans it will offer - whether they are government-insured mortgage products or private mortgages, as well as how much money they are willing to lend and the interest rate they will offer loan officers and real estate agents. With a good strategy in place, this mortgage company is sure to stand out from its competitors.
Step 2: Create a Legal Business Entity
Forming a business entity is an important step to take in business ownership, as it provides a layer of protection against personal liability. After consulting with a CPA and mortgage compliance attorney, the most popular business entity options include Corporations, Limited Liability Companies (LLCs), Partnerships, and Sole Proprietorships. The choice of business entity is up to you and your business partners. You can go online to form your business entity yourself or you can hire an attorney to do it on your behalf if you own any other real estate businesses. Ultimately, this decision should be made after careful consideration - understanding each option's benefits and drawbacks - as well as discussing potential implications with qualified professionals knowledgeable in relevant business law and taxes.
Step 3: Decide on your Business Name & Location
Aspiring entrepreneurs know that deciding on a business venture typically starts with selecting a name and location. It's no different when it comes to setting up a mortgage company, and you must take into consideration all available options to make an informed decision. You will want to check the nationwide mortgage licensing system and download your state's checklist for the type of company you will be opening. This checklist will tell you if your state requires a brick & mortar location or if you can operate from a home office or not.
With that being said, we must still decide if we want to purchase or lease office space for our mortgage company. Should we invest long-term in owning our own building or go with leasing until we reach our goals? It's an important decision that warrants careful thought and research before committing.
Step 4: Get the Required Licenses Needed to Open your Mortgage Company
There are 3 types of licenses that you need to understand if you want to open a mortgage company.
Individual License - aka "mortgage loan originator license"

Company License (you can't get without or before Individual)

Branch License
All three of the licenses listed have an application process, some have net worth requirements and some have a uniform state test. The best place to find more information on each license type is on the NMLS website or for a summary of what you will need for each of the licenses, I made a 3 part video series on each license type that you can check out by clicking below.
Step 5: Open a Business Bank Account
Opening a mortgage company requires taking a few practical steps in order to get your business up and running. After obtaining your EIN number, the next step is to open a business bank account and company credit card. Doing so will help you track gross monthly income and expenses with ease. When choosing your depository institution, it's important to consider fees associated with their services as well as their reputation in terms of providing financial advice that helps small businesses grow and succeed.
Step 6: Obtain a Surety Bond
No matter which state you are applying to get licensed in, you are going to have to provide proof that you have obtained a surety bond when you apply for your mortgage company license.
A surety bond is a type of insurance that provides assurance to creditors and other stakeholders that their investments are safe. This financial surety product provides due diligence for mortgage companies, who must guarantee to their stakeholders that investment money will be held in a secure and reliable manner as it moves through the banking system. A surety bond acts as an extra means of security, protecting institutional investors and lenders from deceit or dishonesty within the banking system, allowing them to perform their duties with peace of mind and faith. Without surety bonds, there would be no sure way to guarantee that a mortgage company was indeed acting in good faith with its debts and obligations, resulting in much greater risk on all sides.
Step 7: Obtain Insurances Needed
When someone is opening a mortgage company, good risk management starts by obtaining the correct insurance policy. Depending on the size of your organization and range of services, there are several types of insurance that can be purchased to protect you as an owner, your property, and any employees who may be working for the business. You should consult a list of our partners to ensure you are fully covered with all the necessary insurances, such as workman's compensation and any other policies deemed good choices to protect your operation. Our good place can offer vital assistance in choosing and properly implementing the right type of coverage.
Below is a list of possible insurances your mortgage company might need:
Directors and officers Liability

Employment practices liability

Crime (financial institution bond)

Cyber Risk

Fiduciary liability

General liability

Auto liability

Workers Compensation - is needed if you have any employees

Property

Security and privacy insurance protection
Step 8- Brand & Logo
Investing in a brand and logo for a new mortgage company is essential to its long-term success. A strong logo helps to create and communicate an identity, values, and differentiators - all important to effectively connecting with customers. Because of this, it is wise to invest time and resources into researching different options before settling on any design. Additionally, if a company opts for something specific to its area or name, it might need to consider changing its branding down the road in order to reach a wider demographic. The process of creating a unique yet timeless brand should not be taken lightly since it can pay off for the business in the form of more customers.
Our mortgage company has gone through 3 brand restructures due to not spending enough time in the beginning on this step. Take a look at the progression of our company logo: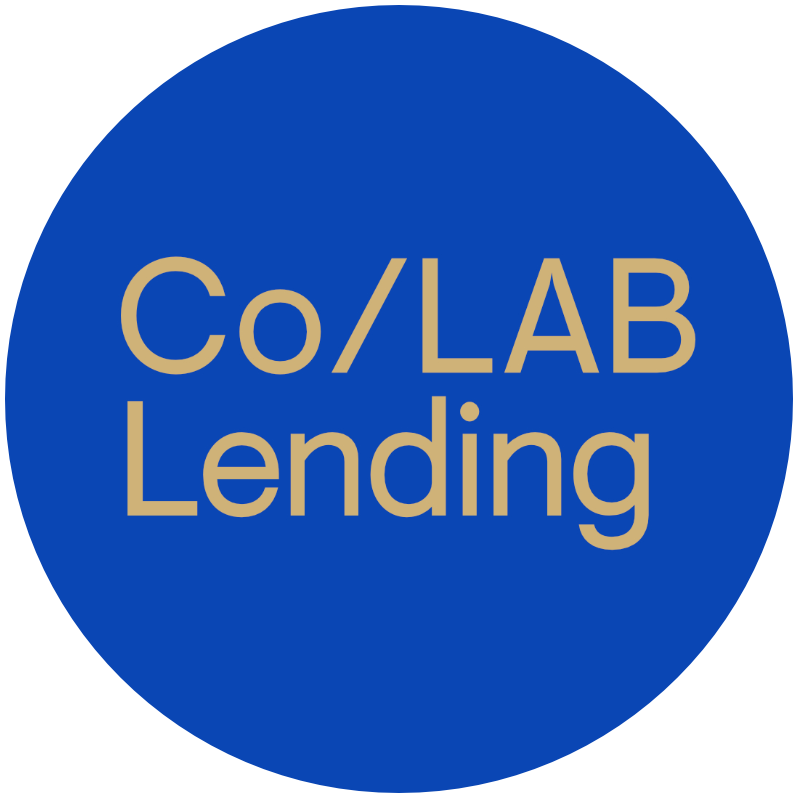 Step 9 - Website & Social Media Handles
As a small business owner, starting up a small mortgage company will require taking the time to build out a solid marketing foundation. Securing the proper social media handles for the company is an important tool and should be the first step in this process. This will help to ensure that no other entity can use the same handles, therefore protecting your brand's integrity and growth potential. Having established social media accounts will also help get your small business off the ground and give you an additional platform to communicate with customers. From there, small business owners need to take time to look into what options they have for their website and how they can optimize it based on their small business needs. Doing so helps small businesses promote and market their services more effectively.
It is good to note that there are companies that make the process of setting up a website very easy with templates and services that are tailored to mortgage businesses.
Step 10 - Communication & Document Systems
Good communication and organization are essential for a successful mortgage business, so it's a good idea for entrepreneurs in this industry to think through which document and communication tools and systems will most benefit them from the outset. Software-based technology specially tailored for these businesses can provide both convenience and security, allowing them to access information smoothly while keeping potential clients' data safe. Taking the time to properly plan out their document and communication strategies is the first step to setting their business up for success since it lays the groundwork for good relations with clients and faster workflow.
Step 11 - Compliance Plan
Compliance is one of the most important aspects of owning a mortgage company. Every state has its own unique NMLS requirements that must be adhered to in order to keep the business up and running. It's important to ensure your personnel meets NMLS requirements, including all mortgage loan originators, so that you are in good standing within the industry. Developing processes and procedures, as well as having the right vendors to provide materials and classes for continuing education of those licensed salespeople is extremely important. In fact, such an investment could make or break the longevity of a successful mortgage institution.
Step 12 - Mortgage Operating Systems
It is essential for mortgage companies to choose an appropriate mortgage operating system to better serve their customers. There are two types of systems that should be researched and considered - the point of sale (POS) system and a loan operating (LOS) system. The POS system is designed for processing loan originations, loan collections, and application processing. Meanwhile, the LOS system is designed for better tracking of bank regulations and better products made available by creditors. It is important to research each option thoroughly to decide which platform performs better for the company's needs. Ultimately, either one can help mortgage companies take control of their processes better in order to produce better results.
Step 13 - Credit Providers
Opening a new mortgage company requires planning ahead, including choosing a credit provider to service potential clients' credit needs. However, it is important to note that until the company is approved by regulators, no credit pulls can be completed and the chosen credit provider must inspect the office's location. Once everything has been approved, potential clients can begin accessing mortgages from the new business. Understanding the procedures related to setting up a mortgage company will allow potential owners better understand the process of getting started.
Step 14 - Wholesale Lenders (there are hundreds)
Choosing wholesale lenders is a decision that mortgage company owners must make carefully and thoughtfully, as their loan products will be the direct result of the partnerships they cultivate. It's critical to find the best lender that can provide loan options with great rates and ideal conditions for both customers and loan officers. A quality loan partner can make or break a loan portfolio, making lender selection essential for successful loan closings. Mortgage company owners should ensure that the wholesale lenders they choose are well-suited to fit their specific loan needs and requirements. Taking the time to properly vet potential lenders can mean much more profitable loan closings in the future.
Step 15 - 3rd Party Vendors & Account Sign ups
A financial services business, like a new mortgage company owner, needs to set up accounts and find 3rd party vendors for its operations. While many of the services are necessary for day-to-day financial management and compliance with financial regulations, there are also optional accounts such as those for marketing tools, professional services including bookkeeping or accounting, and payroll processing. Finding reliable financial providers is an essential part of any financial services business, as their work will have a direct effect on the company's financial performance. Therefore, mortgage company owners need to invest time into choosing high-quality 3rd party vendors in order to ensure that their operations remain efficient and profitable.
Step 16 - Human Resource Setup
Managing human resource activity is a critical component for every business owner to address. Having a system in place that clearly outlines the steps for onboarding and training employees will save invaluable time over the long term. In the mortgage industry specifically, background checks and passing scores on NMLS exams are non-negotiable prerequisites that must be fulfilled before potential candidates can become full-fledged employees. Business owners must develop detailed procedures to help ensure staffing is effected according to proper guidelines and regulations. Without these procedures in place, companies remain vulnerable to all sorts of hiring issues, so it's paramount that businesses invest significant effort up-front into organizing an efficient human resource system.
Step 17 - Choose the Products You Want to Offer
A new mortgage company should take the time to consider carefully which loan products they will offer to their customers. If too many loan products are added, it can lead to slower service and more confusion, leaving customers less than satisfied. However, if they select the right products, they can better assist customers with finding better rates and selecting the best loan for their situation. Starting with a core foundation of loan products is strongly advised, as this allows a better assessment of what other financial tools could be added in the future. Making educated decisions about the loan products offered helps create sustainable relationships that any successful business depends on.
Step 18 - Start Taking Loans
Once you have checked off all of the steps above, ordered business cards and begun advertising your services, it is finally time to start taking loan applications. This is the bread and butter of all mortgage companies and the way that you generate income.
Don't get me wrong, there are still many additional items that we did not cover in this article that you might want to or need to address as you move forward and grow your mortgage business. To name a few:
Processes & Procedures

Hiring & Onboarding

Digital Organization

Goals & Planning

Employment & Compensation Agreements

Tech & Training
Opening any business is a very overwhelming undertaking, so the best way to handle everything is one bite at a time. It is why we created a course and resources for other Loan Officers. Our hope is that this article will help outline the initial steps that you need to take to open your own Mortgage Business. To have a Mortgage Company that operates efficiently and avoids the mistakes that many of us have made through the years, we recommend learning from the professionals who have gone before you. It is one of the best ways to succeed quickly, as you find and develop your own ways
We have a great video you can watch below on Starting Your Own Mortgage Company
If you would like to speak to someone on our team about opening your own Mortgage Company, click HERE to schedule a discovery call with us. It is FREE and will help point you in the right direction from the start.
Start Making Additional Income!
Learn how to make a stable source of income for your real estate or mortgage business with this untapped resource.
Get Started